Wow. How do I even begin to summarize this spring and summer? It's been an emotional roller coaster for sure but the outcome… it's like all the stars are aligning. So what happened?
Well. Patrick got an interview for a really cool job. One that would mean moving to Sweden. We kind of laughed and cried at the same time, was this even real? And then just a few weeks later, he got another one. Also in Sweden. Now there where two amazing opportunities to move back to my home country, a chance to start the life we'd secretly been dreaming about for a while. Feelings of happiness and excitement where mixed with worry and anxiety. Was it too good to be true?
Meanwhile I arranged and completed a full day in a rental studio here in Cologne to build my portrait portfolio. I prepared for it for 3 months and I'm so happy with the results! I even got 24 of the images judged by professional award judges and scored high marks. This gave me the little boost I needed to know that I was heading in the right direction. I've been missing having a portrait studio for a while now and it is time.
Wow. Vet inte ens var jag ska börja. Denna vår och sommar. Det har varit en galen känslomässig berg-o-dalbana men resultatet… alla mina drömmar slår in! Så ni undrar väl säkert vad som hänt.
Patrick gick på en jobbintervju för ett riktigt häftigt jobb. Ett jobb som skulle innebära en flytt till Sverige. Vi grät och skrattade om vartannat och frågade varandra gång på gång om detta verkligen var på riktigt? Och så bara några veckor senare, fick han gå på ytterligare en intervju för ett annat företag. Även detta i Sverige. Nu fanns det helt plötsligt två fantastiska möjligheter att flytta tillbaka till mitt hemland med en chans att starta de livet vi liksom drömt om lite i hemlighet. Jag var ett nervöst monster, överlycklig och förväntansfull men så himla orolig och ångestfylld. Tänkte att det var för bra för att vara sant.
Under tiden arrangerade och genomförde jag en full dag med portfoliofotograferingar i en hyrstudio här i Köln. Jag jobbade varje kväll i tre månader för att förbereda fotograferingen och jag är så otroligt nöjd med resultatet! Jag skickade till och med in 24 av bilderna för bedömning av professionella domare och fick höga betyg. Detta gav mig verkligen den där lilla extra boosten jag behövde för att känna att jag är på rätt väg. Jag har saknat att ha porträtt studio en längre tid nu och nu är tiden inne.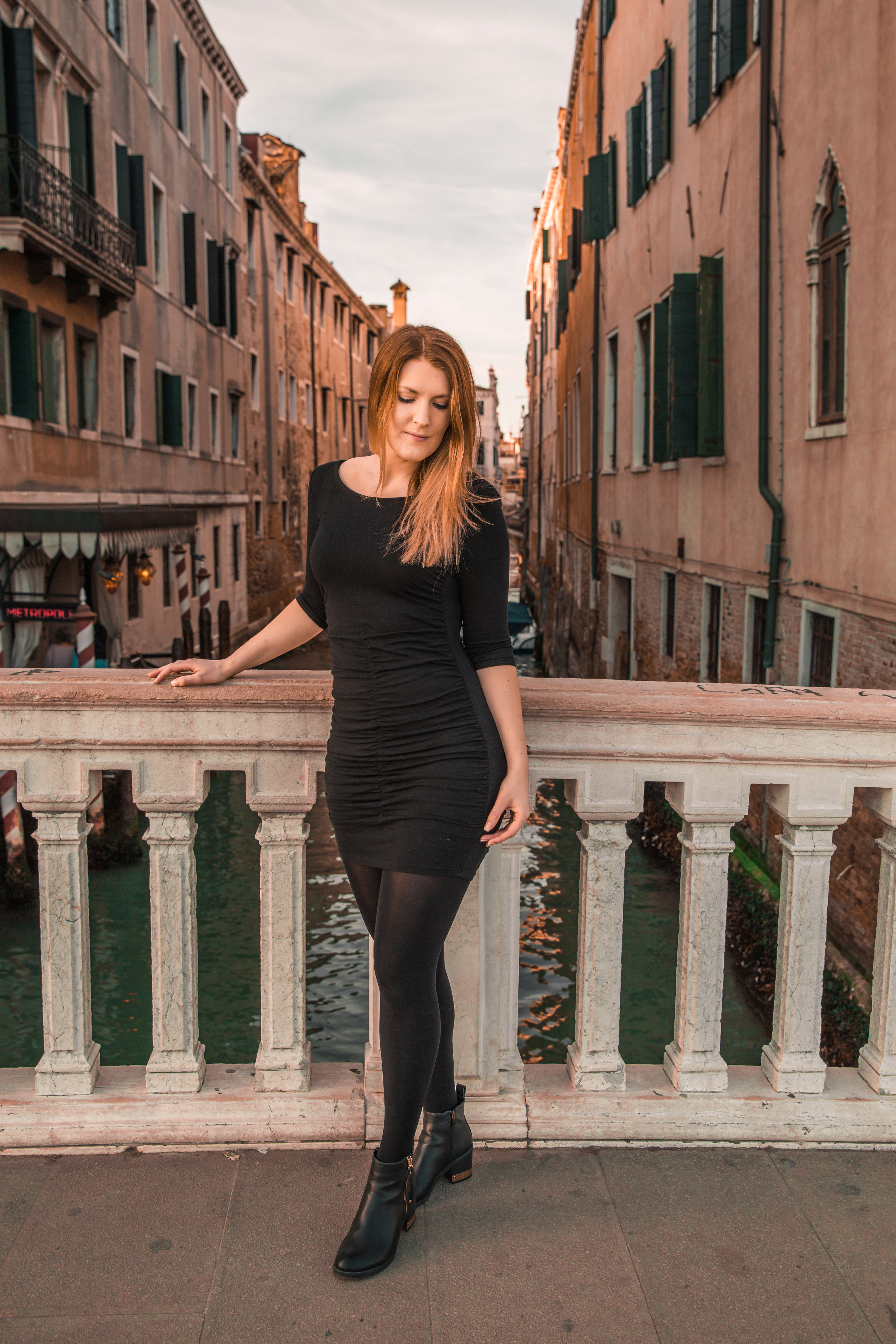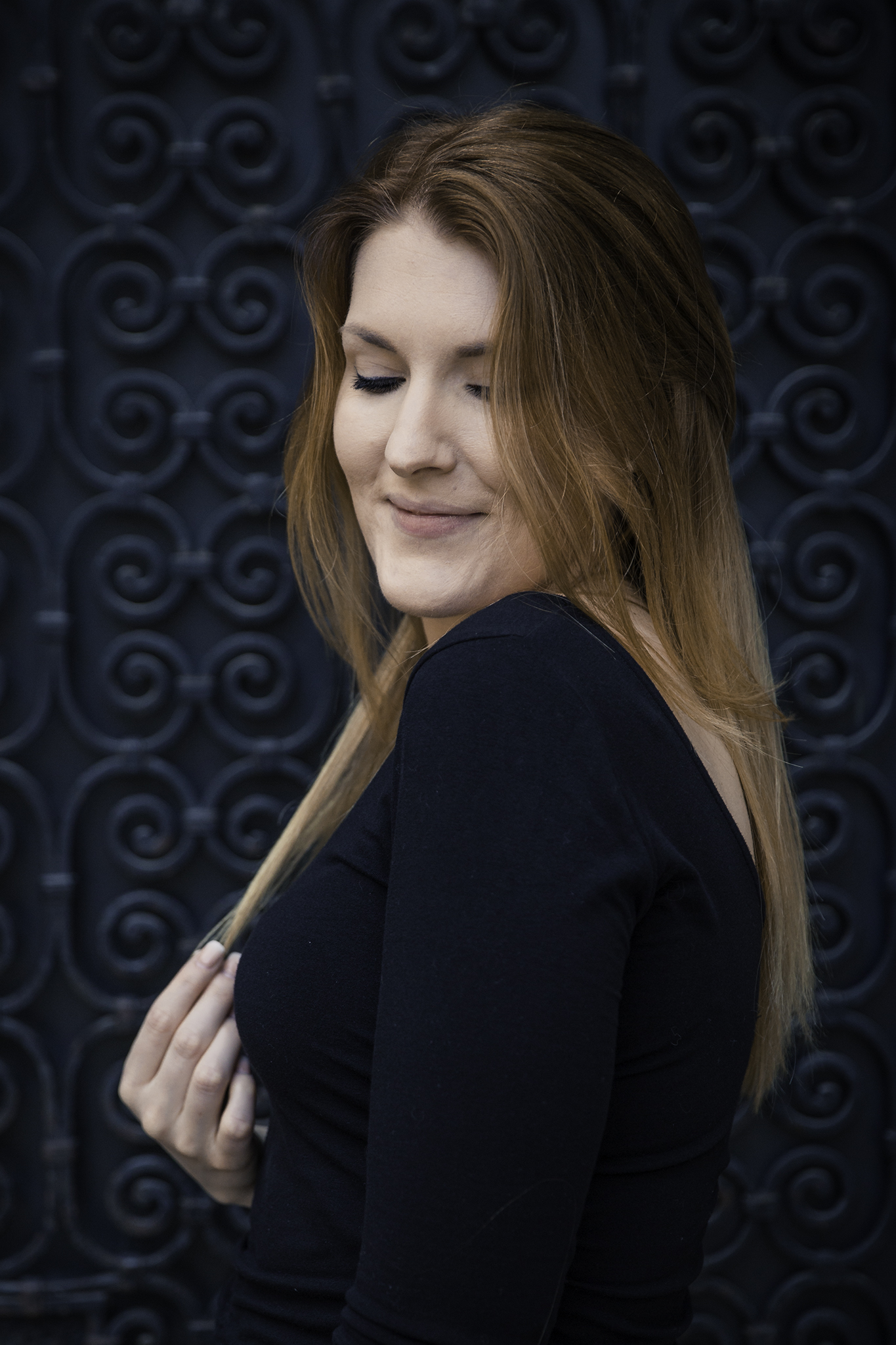 Photos from our last evening in Venice earlier this year. 
In a wild blur of travels and emotions and life, Patrick accepted a job in Stockholm and we decided to move. We are moving to Stockholm! So while on a business trip in Brazil I browsed apartments and booked viewings with realtors. The day after I landed back in Germany we flew to Sweden and the same evening we signed for our favorite apartment. It still feels unreal that we bought a beautiful apartment in Stockholm. An apartment with space for a studio corner for my portrait photography.
So while it's been awfully quiet here, I've been trying to process the fact that as of September 1st we are moving to Stockholm. After 4 amazing years in Germany I get to go back to the city where most of my Friends live and the city that feel the most like home. And with me I get to take the most amazing guy I've ever met. Trust me I've been pinching my arm once or twice over this!
I hope you're ready to come a long for a crazy ride. Moving trucks, a bit of vacation as we will be "in between homes" two weeks from now, and then moving in, decorating an apartment 3 times the size of the current one and adjusting to life back in Sweden. I can't wait!
I ett vilt kaos av resor och känslor och livet i stort tackade Patrick ja till ett jobb i Stockholm och vi bestämde oss för att flytta. Till Stockholm! Så från ett skakigt hotellwifi i Brasilien spanade jag in hemnet och bokade möten med mäklare. Dagen efter jag landade i Tyskland tog vi flyget till Sverige och samma kväll skrev vi på för vår favoritlägenhet. Det känns fortfarande helt overkligt att vi nu äger en vacker lägenhet i Stockholm. En lägenhet som har plats för en liten studiohörna för mina porträtt.
Så medan det varit otroligt tyst här har jag försökt bearbeta faktumet att från och med första September bor vi i Stockholm. Efter fyra helt otroliga år i Tyskland får jag flytta tillbaka till staden där de flesta av mina vänner bor. Staden som känns mest som hemma. Och med mig får jag den finaste killen jag någonsin träffat. Tror ni jag nypt mig i armen ett par gånger över detta eller?
Jag hoppas ni är redo för ett äventyr. De närmsta månaderna blir ett virrvarr av flyttbilar, semester äventyr (vi är lite "mellan lägenheter" från och med augusti), inflytt,  lägenhetsinredning och så justeringen till livet tillbaks i Sverige. Åh vad jag längtar!