Cloudy skies and somewhat chilly winds couldn't stop us from exploring California this week. We drove along the coast to Santa Barbara and had amazing Ice Cream at the ice cream place on the pier. And I like it. I don't need super sunny clear skies. I simply love the ocean and every second spent by it is like wrapping my soul in a big cozy blanket and letting it sip on hot chocolate.
There is so much to love. The reflection of the pier in the wet sand. The birds flying low over the waves. A warm hand to hold and calm sound of the ocean. And the ice cream. I don't care how cold it is when you visit, you must have the ice cream, it's so good!
En himmel täckt av moln och kyliga vindar var inte anledning nog att stanna hemma denna vecka. Det är ju inte varje dag man får semestra i Kalifornien! Vi körde upp längst kusten till Santa Barbara och åt super god glass på piren. Och jag älskade det. Jag behöver inte klarblå himmel och sol. Jag älskar helt enkelt havet och varje sekund jag spenderar på stranden är som att vira in själen i en stor varm filt och låta den långsamt smutta på varm choklad. 
Det finns så mycket att älska. Spegelbilden av piren i den våta sanden. Fåglarna som flyger lågt över vågorna. En varm hand att hålla och the lugna ljudet av havet. Och glassen. Det spelar ingen roll hur kallt det är när du åker dit, du bara måste prova glassen, galet god!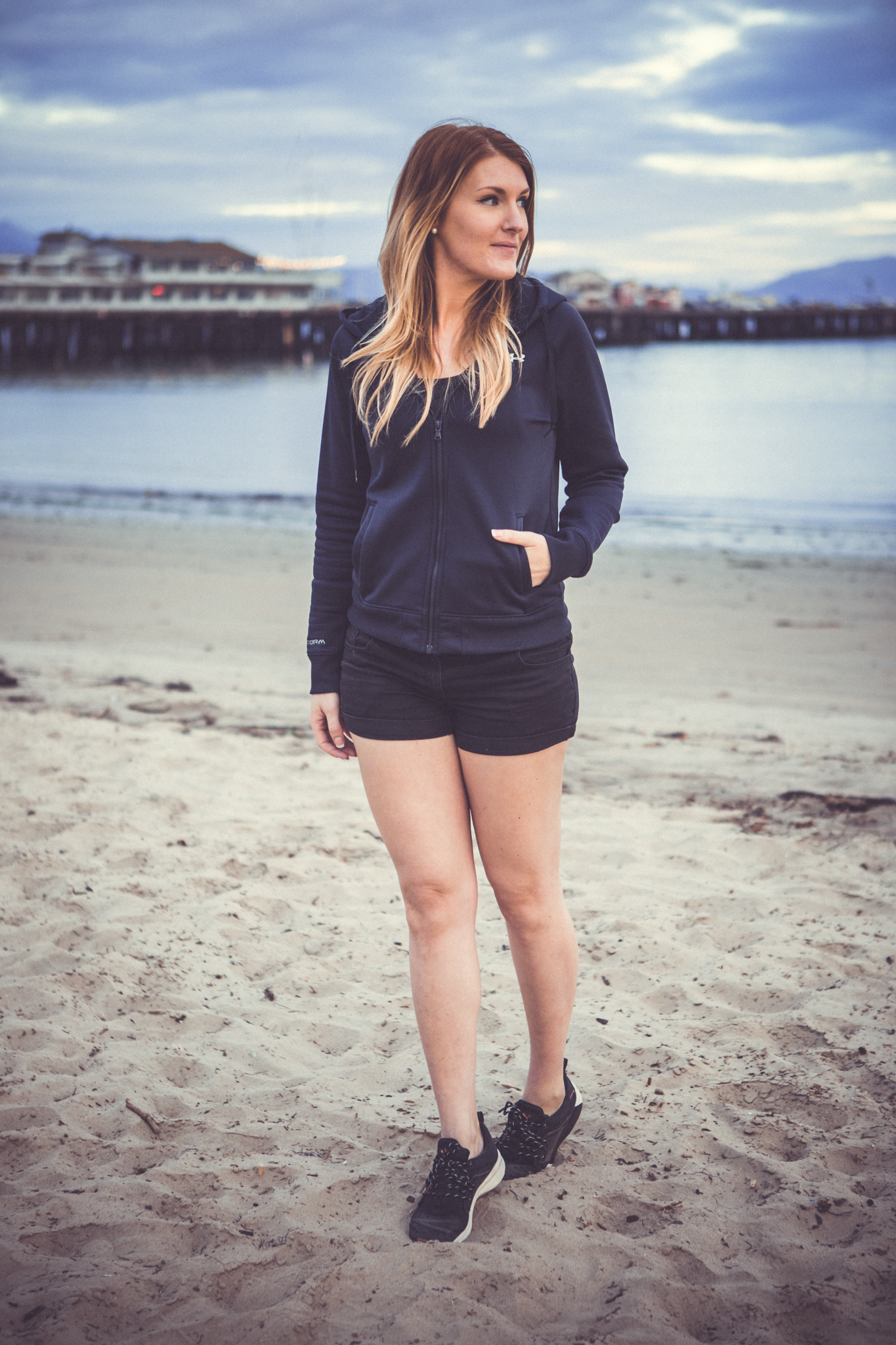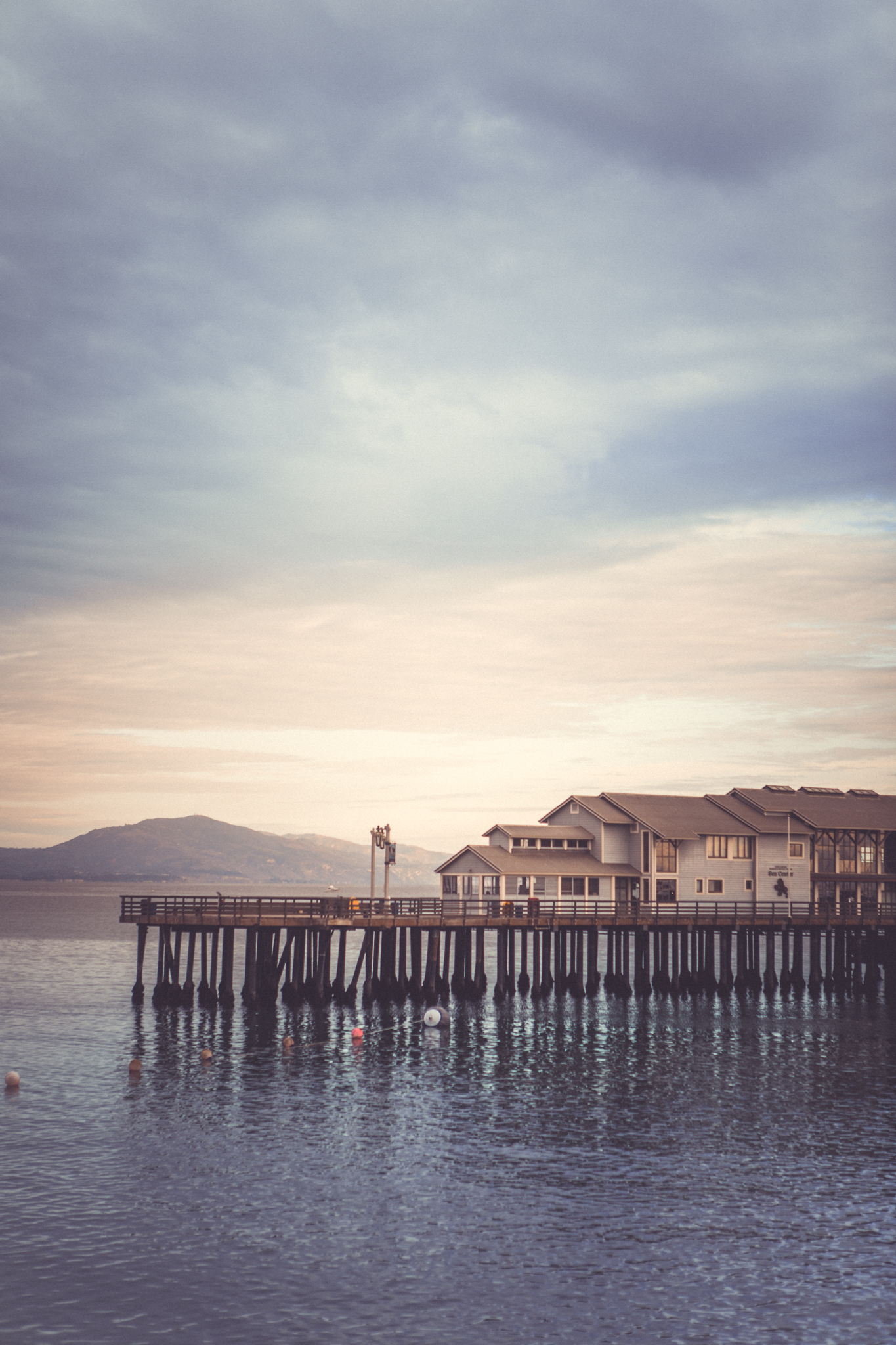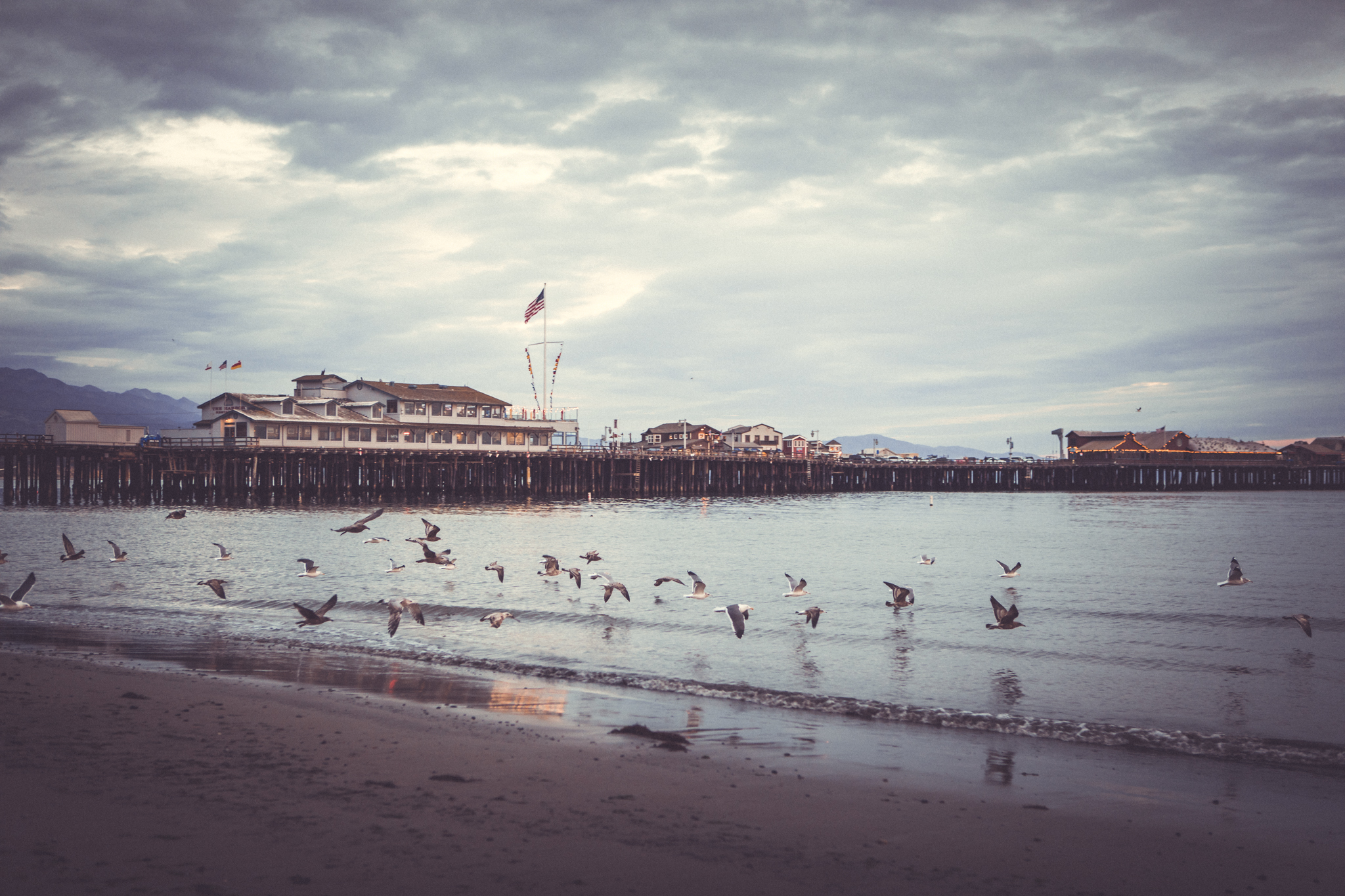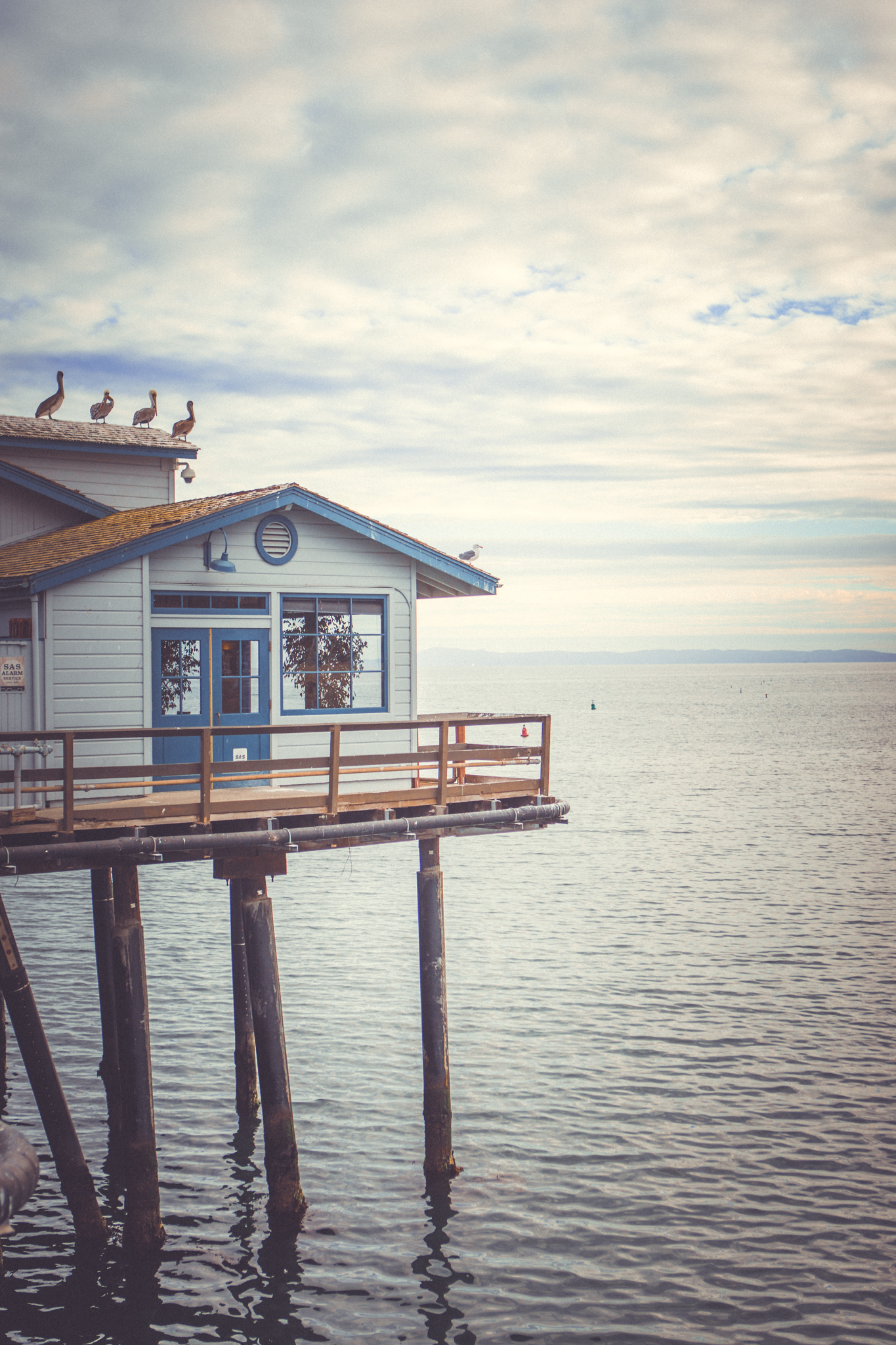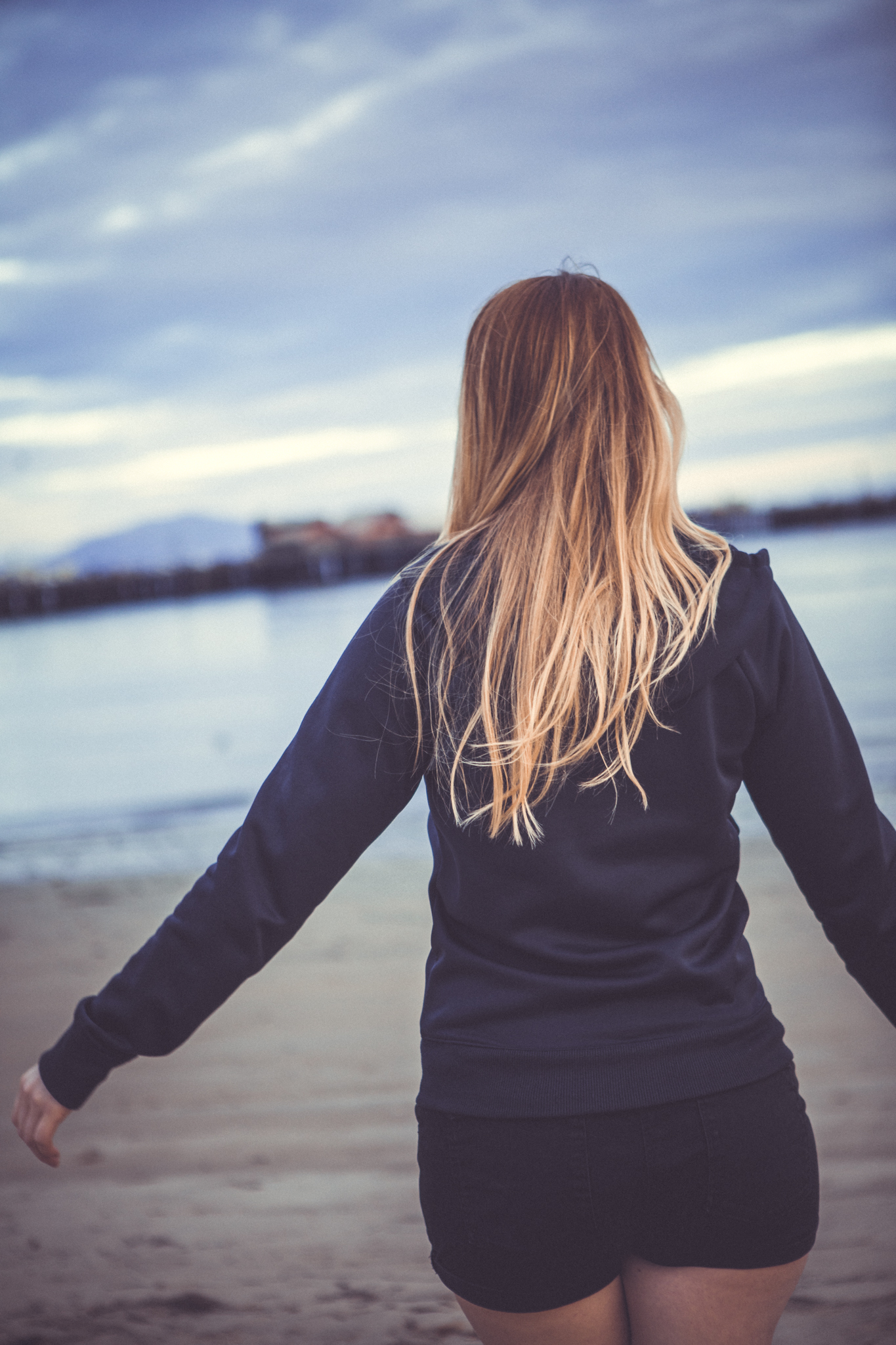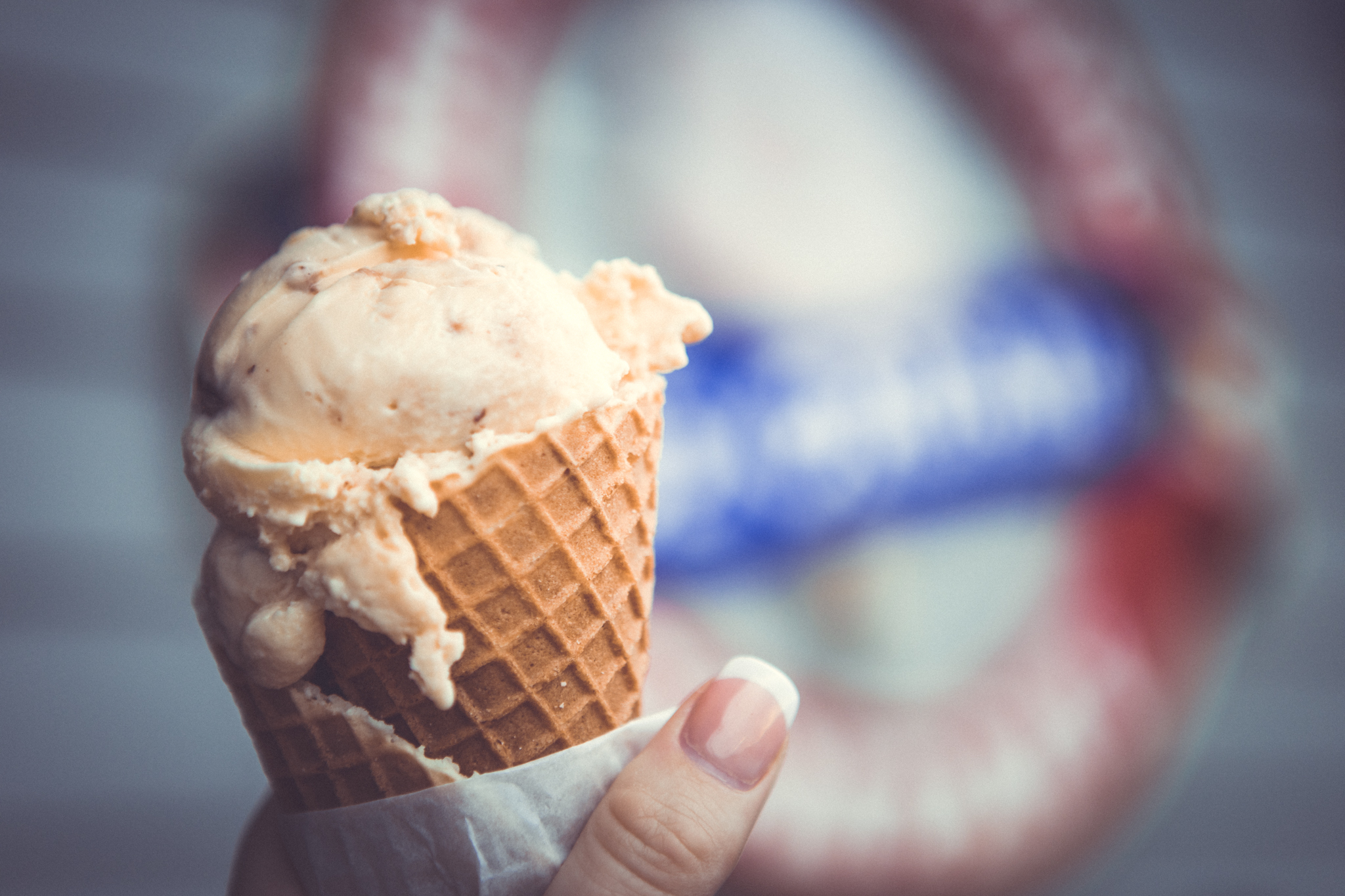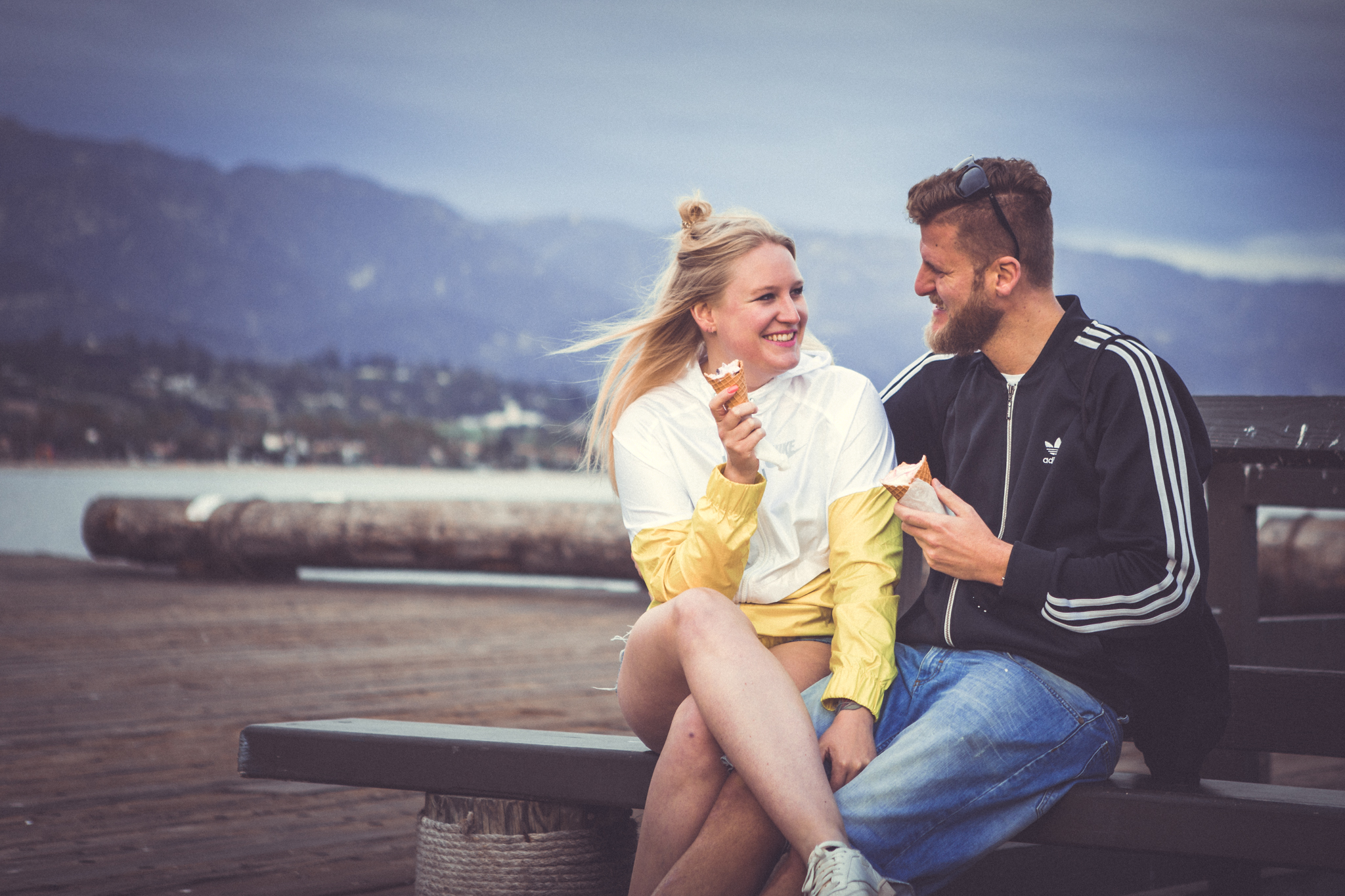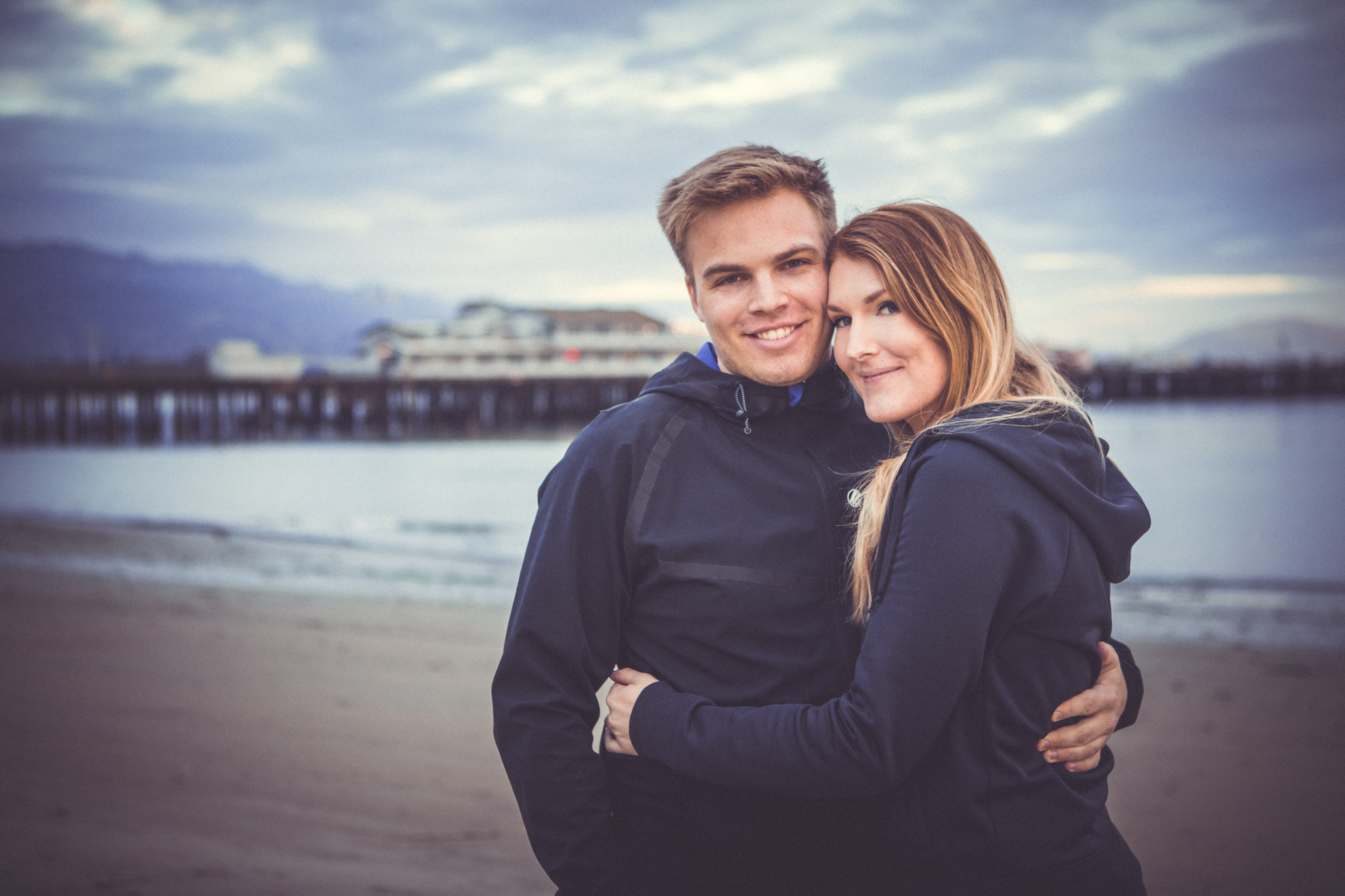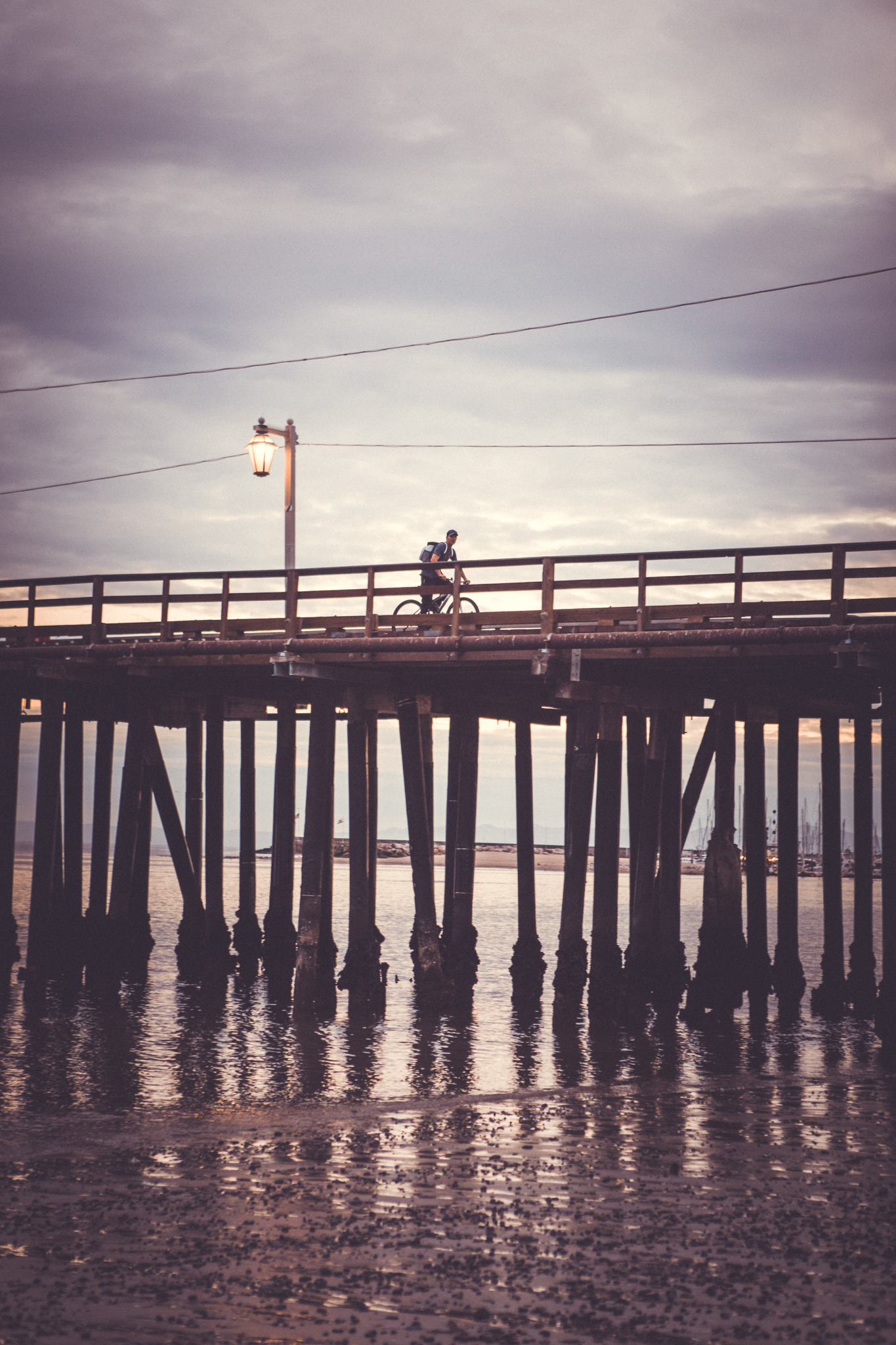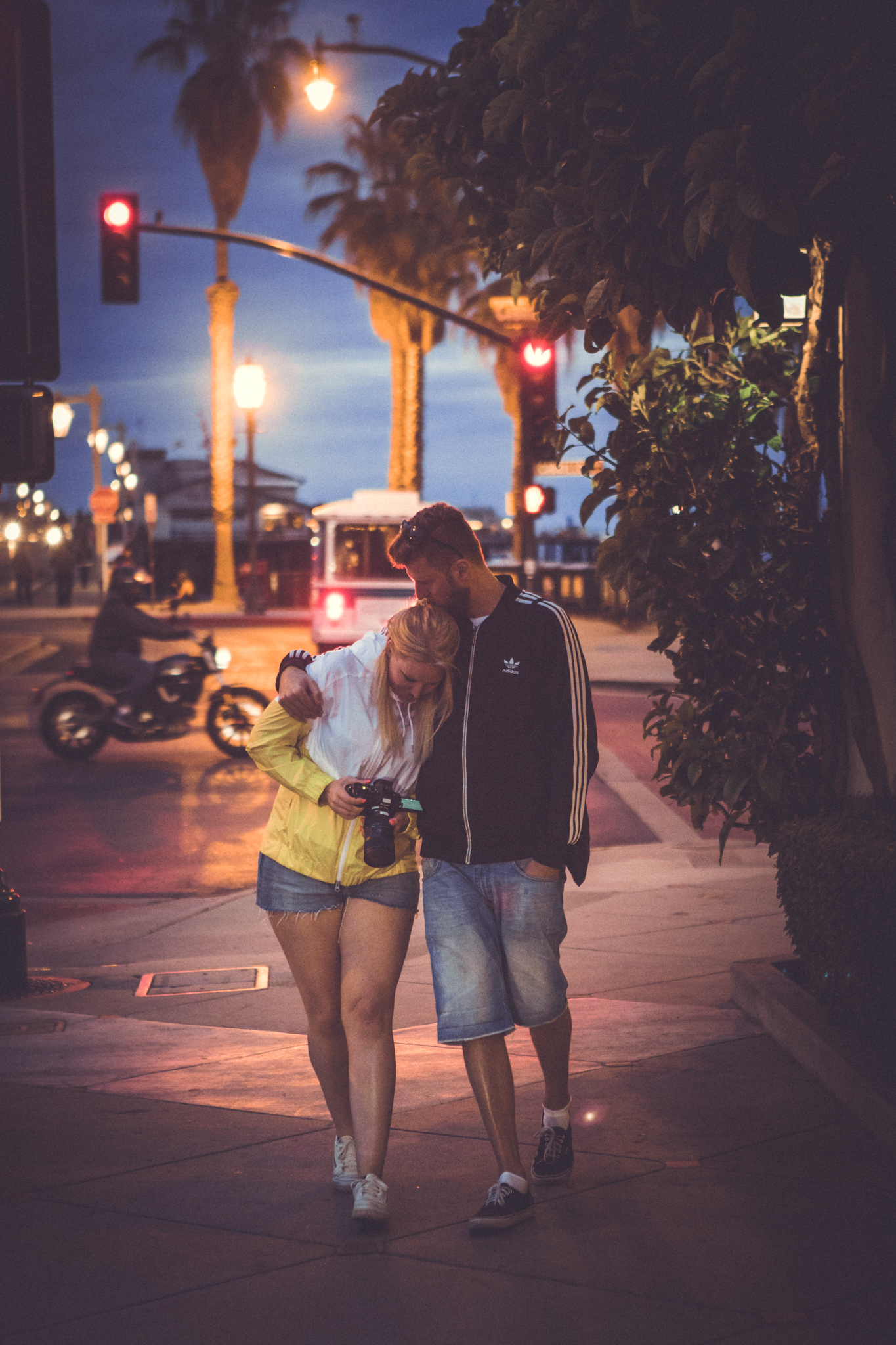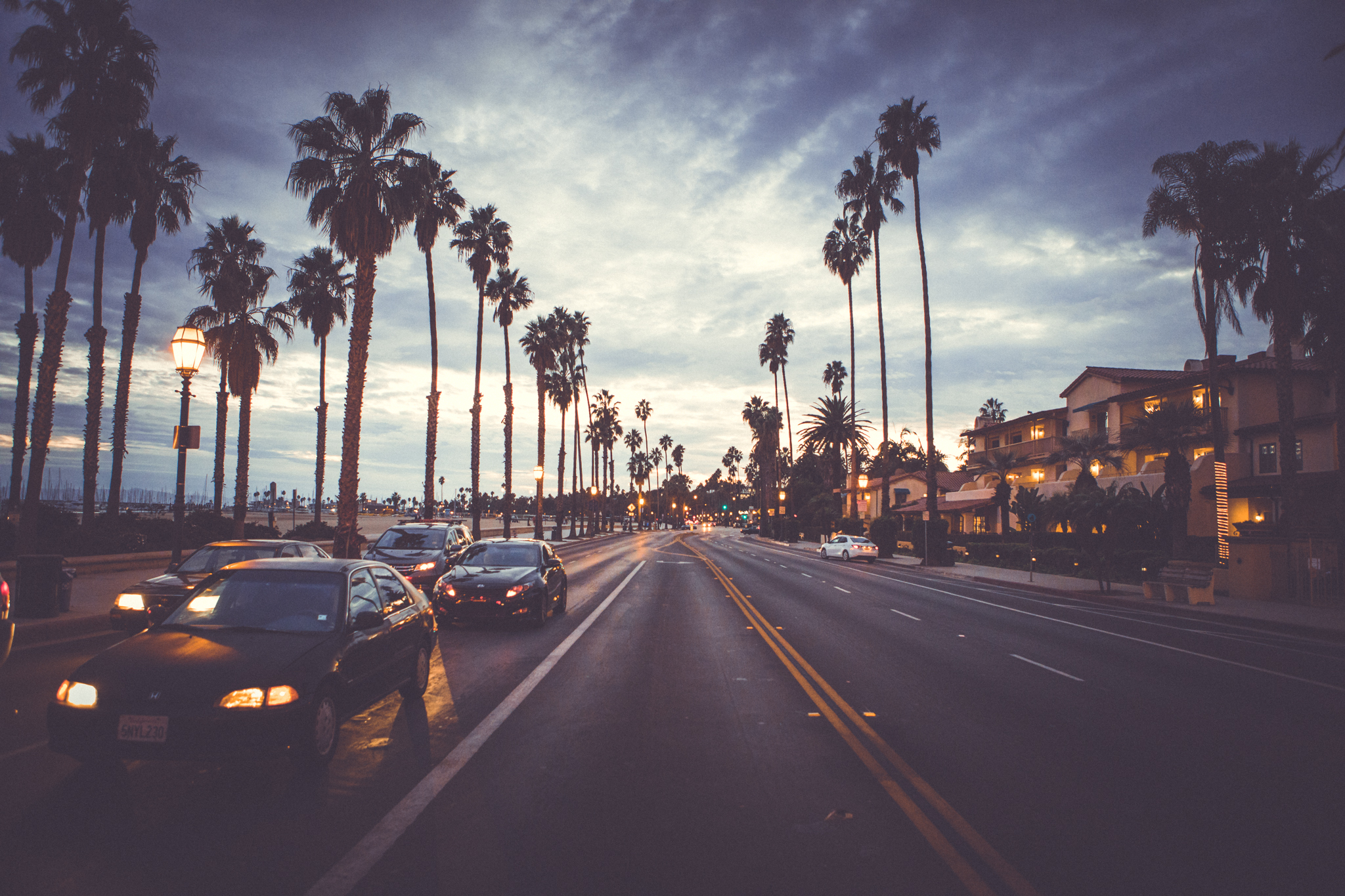 Awesome friends, awesome beach, awesome day!
Thanks for grabbing my camera and taking awesome shots of me and Patrick as always, Marie!
Underbara vänner, underbar strand, underbar dag!
Tack Marie för att du då och då tar min kamera och tar underbara bilder på mig och Patrick!