A couple of weeks in and it's time to evaluate the birthday present, my Fuji Instax Mini 90 Retro. Out of my pack of 10 instant images I think I failed on three shots and I'm happy with the other seven even though there's still things to try and learn to get even better photos. It is for sure a big step and a change of mindset going from a camera that shoots 7 frames per second to a camera with 10 images per pack of film. And to go from shooting in RAW with almost endless editing possibilities in post to a one click and you're done, no changes allowed surely made me think about angles and light.
Det har gått några veckor och det börjar bli dags att utvärdera min födelsedagspresent, min Fuji Instax Mini 90 Retro. Av de tio bilder jag tog med min första film är jag nöjd med sju men tycker att de andra tre kunde blivit bättre. Det finns fortfarande mycket att lära och utforska dock! Det är vekrligen en stor omställning att gå från att fotografera med en kamera som that 7 bilder i sekunden till en kamera som har tio bilder per film. Och att gå från att fota i RAW med nästan oändliga redigeringsmöjligheter till ett klick och sen är du klar, inga ändringar, har verkligen fått mig att tänka till när det kommer till ljus och vinklar.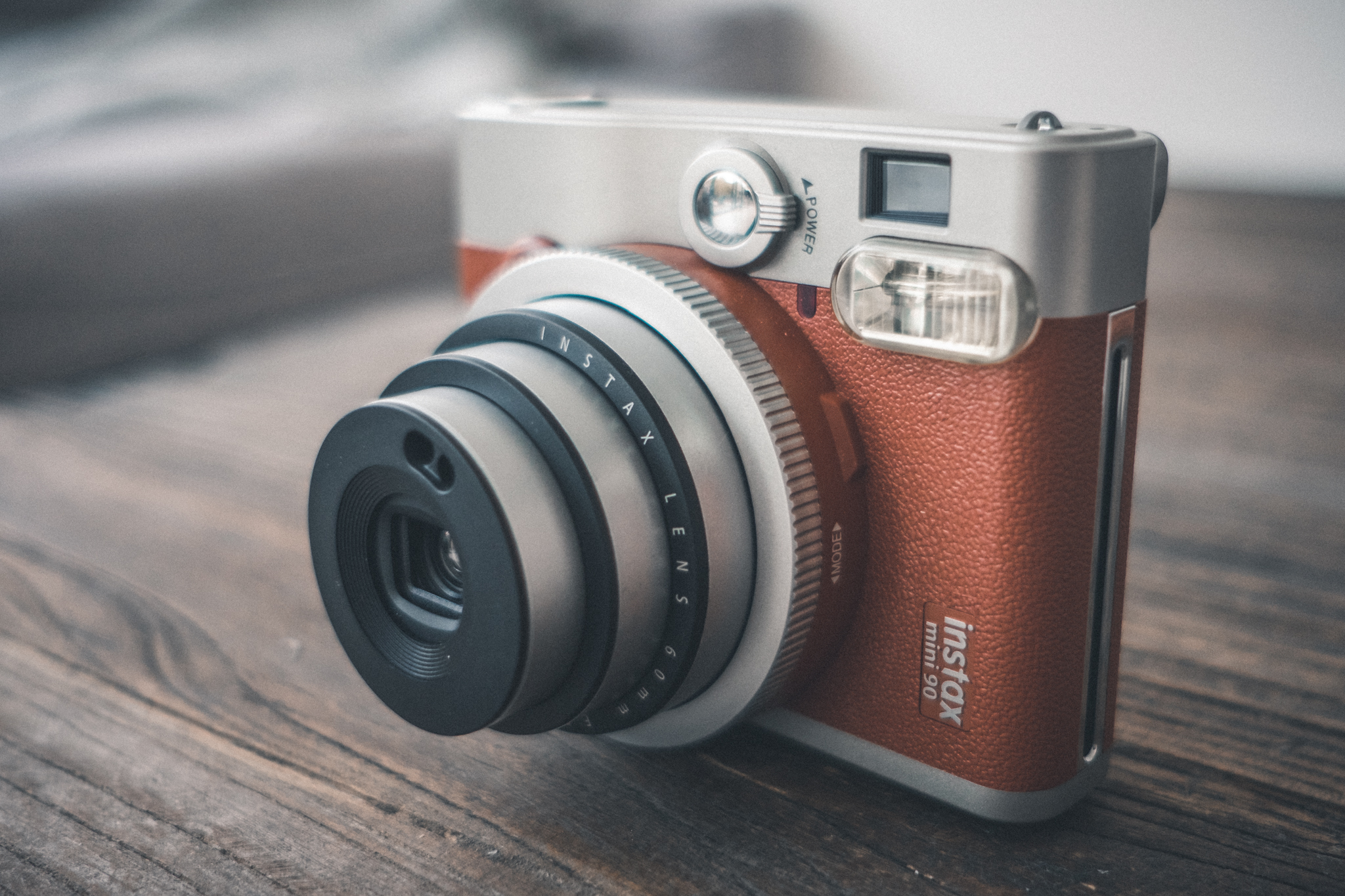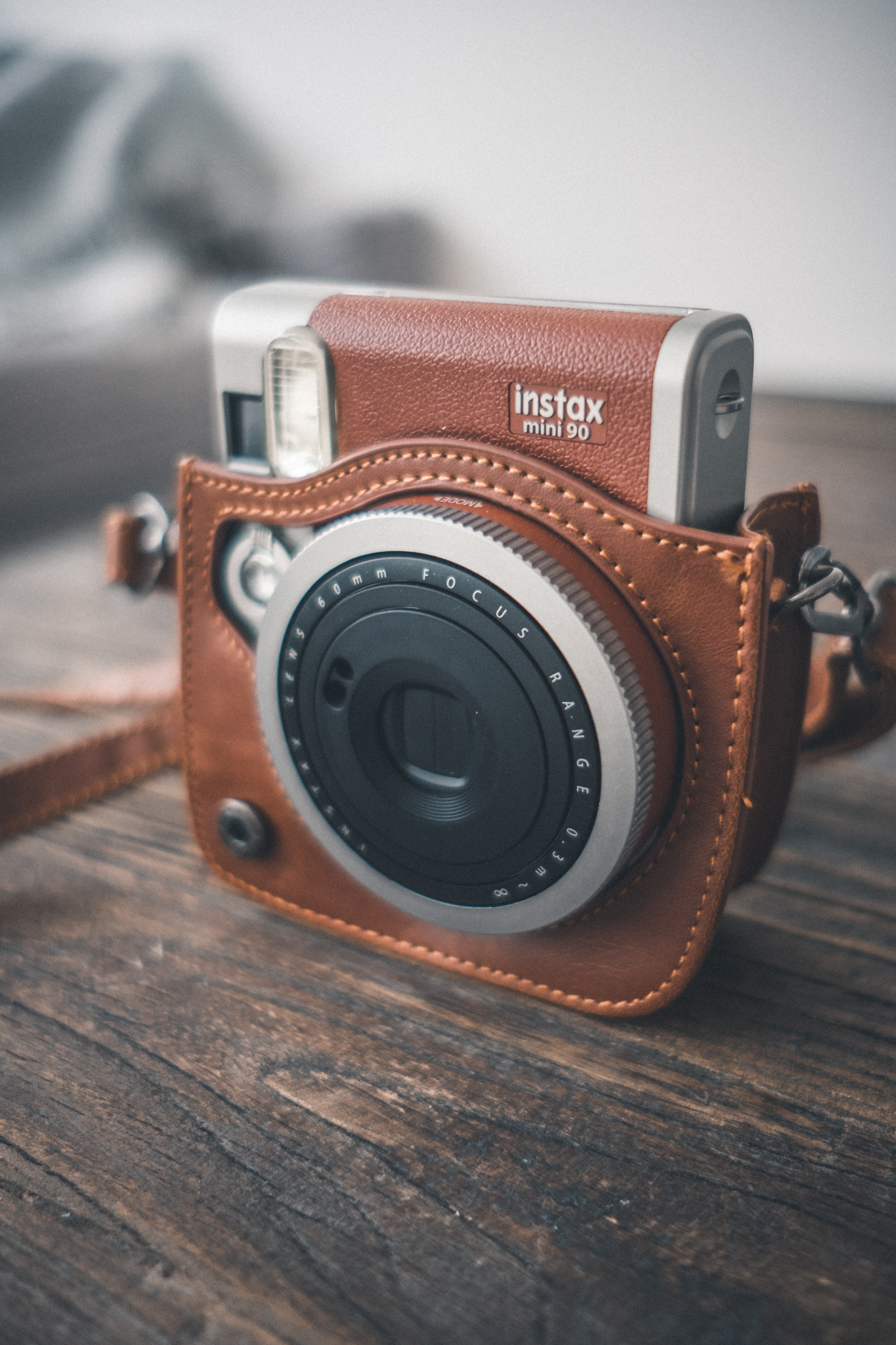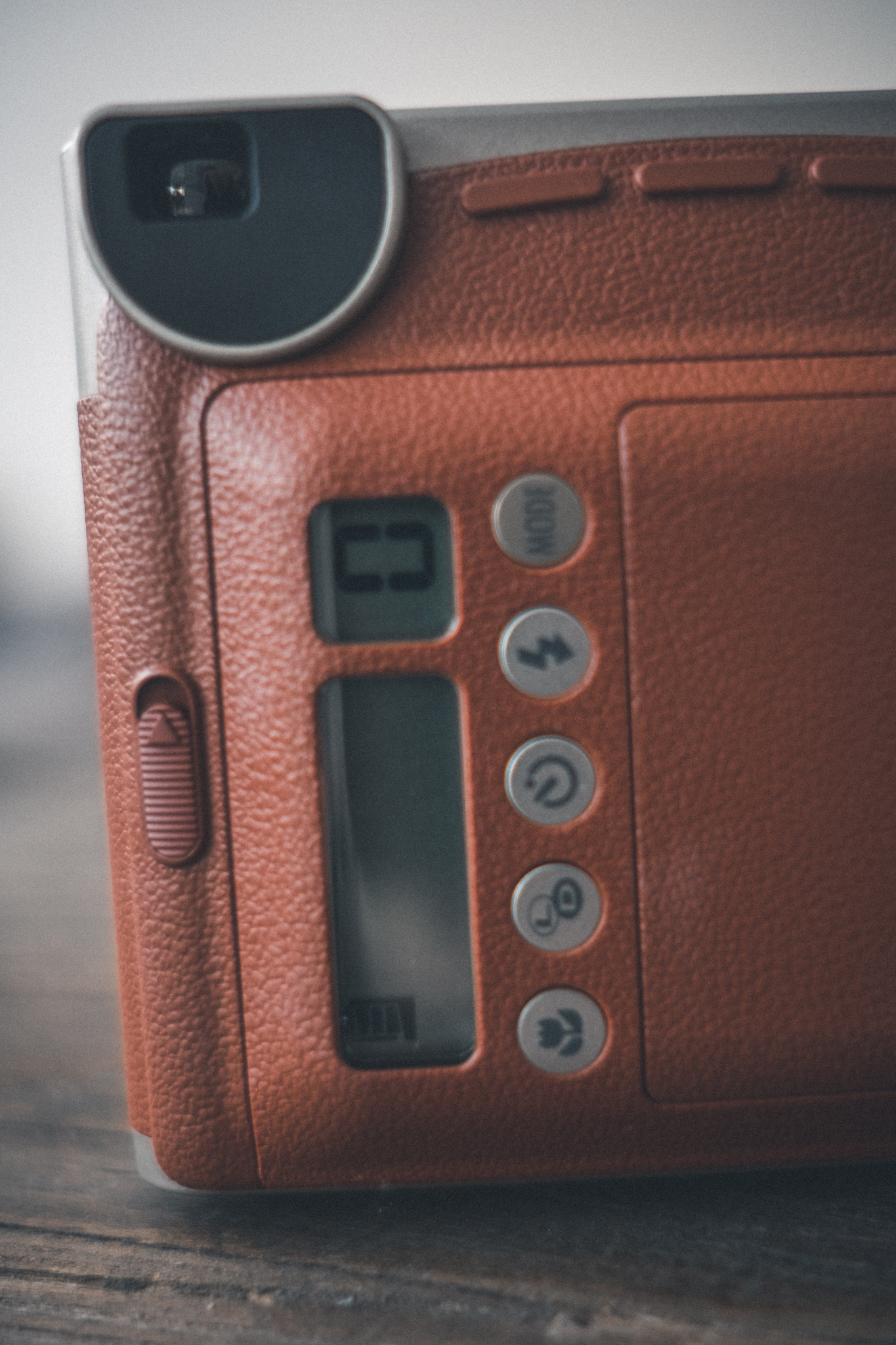 The camera has a couple of different modes and I think this is where I need to test and experiment more (and maybe waste a pack of film or two) to really get to know the camera and how it reacts. Mostly the Macro mode for focus on closer objects (30-60cm) and the darker and lighter modes. The camera has no indication of how it reads the image, it's fully automatic. But if you think that the camera will evaluate the image to be too bright you can tell it you want it to be darker and the other way around you can make it one or two steps lighter. In general I would say that in day light the camera exposes quite bright and cold (blue tones). The first thing I did was learn how to turn off the flash which is on automatically every time you turn on the camera.
Kameran har ett antal olika lägen och jag tror att det är främst här jag behöver testa och experimentera mer (kanske till och med slösa en film eller två) för att på riktigt lära känna kameran och hur den reagerar. Viktigast är nog macro-läget för fokus på objekt på nära håll (30-60cm) och lägena för "mörkare" och "ljusare". Kameran har ingen indikator över hur den läser av ljuset och är helt automatisk. Men om man tror att kameran kommer att läsa miljön som för ljus kan man tala om för den att mörka ner bilden och på samma sätt omvänt kan man ljusa upp bilden i två steg. Generellt tycker jag att bilderna blir ljusa och kalla (blåa toner). Det allra första jag lärde mig var att lära mig hur man stänger av blixten vilken slås på varje gång du sätter på kameran. 
Most interesting are the images below where I think I failed and why. The first one is clearly very overexposed. The camera read my black sweater, which took up a large part of the fram, as too dark and adjusted the settings to brighten it leading to my fair skin tone being very overexposed. Here I should have used the "darker" mode as well as either changed to a brighter sweater or made it take up less of the fram to balance the amount of black in the frame.
The second image has too uneven light and is shot in the shade with the sun in the back. It's also shot under a thick layer of leaves making the light quite blueish green.
The third image was actually the first image of the pack. This is how I learned the hard way that the flash is on every time you start the camera. The flash hitting the light metal surface in a dark surrounding looks terrible of course. This image would have been better with no flash.
Mest intressant tycker jag bilderna nedan är, de jag anser misslyckade och varför. Den första är helt klart överexponerad. Kameran läste min svarta tröja, som tog upp en stor del av bilden, som för mörk och justerade inställningarna fö att ljusa upp bilden vilket ledde till att min ljusa hy blev väldigt överexponerad. Här skulle jag ha använt "Darker" läget samt antingen bytt tröja eller sett till att den tog upp en mindre del av bilden.
Den andra bilden har ojämnt ljus och är fotograferad i skuggan med solen i bakgrunden. Den är också fotograferad i skuggan av ett tjockt lager löv som gör ljuset grönblått. 
Den tredje bilden var första bilden jag tog med kameran. Det var så jag lärde mig den hårda vägen att blixten alltid är på när man startar kameran. Blixten slår mot en ljus metallyta i en mörk omgivning och det ser såklart hemskt ut. Denna bild hade varit bättre utan blixt.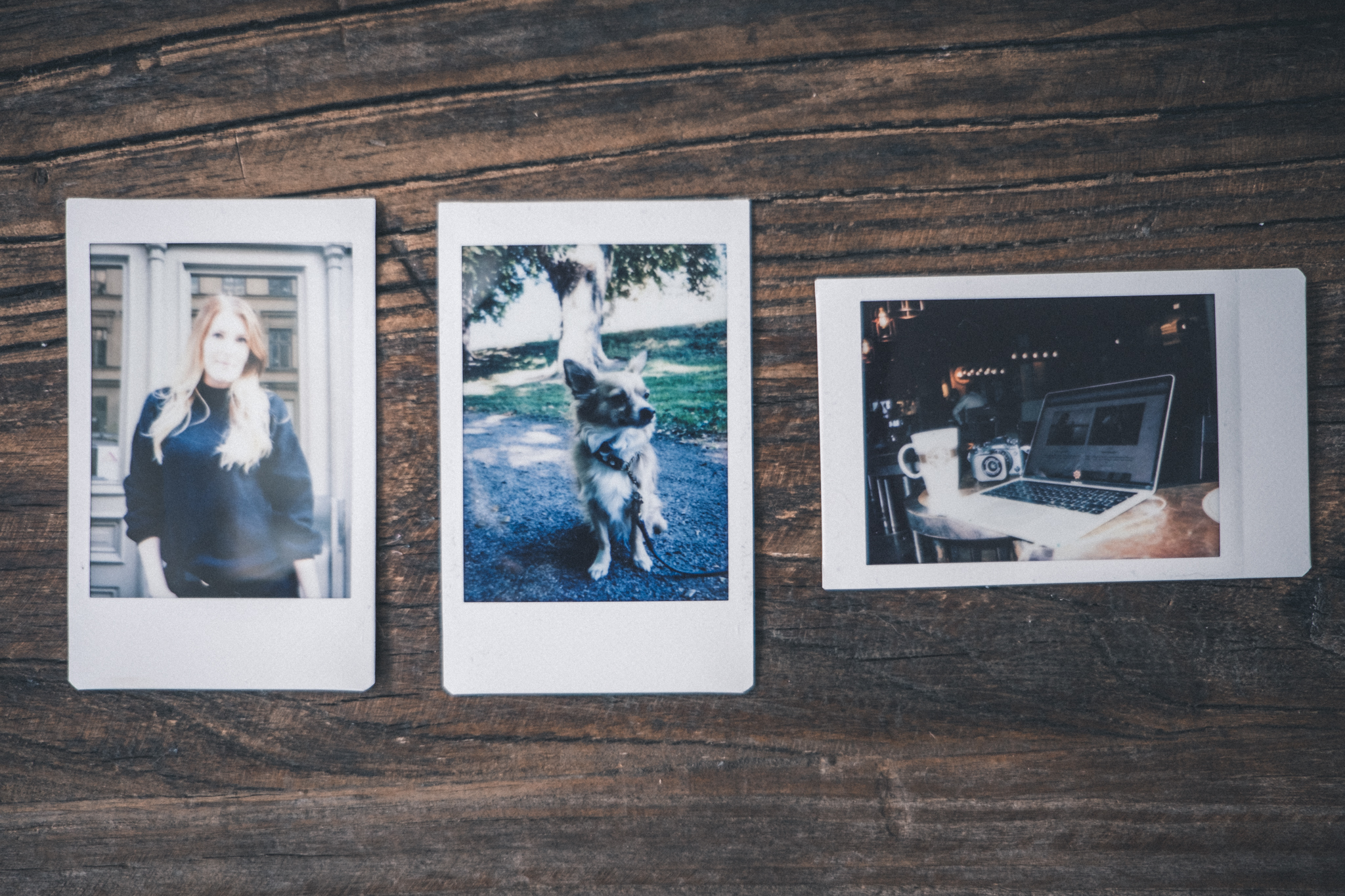 Overall I'm super happy with my Fuji Instax Mini 90 Retro and it's been fun to play with it. I'm planning on making a little book with memories where I will also use some of the photos from this camera. If you have any questions let me know!
Totalt sett är jag super nöjd med min Fuji Instax Mini 90 Retro och den har varit jätterolig att leka med. Jag tänkte göra en liten bok med minnen och kommer inkludera några av bilderna där. Om du har några frågor om kameran tvekan inte att kommentera!