You know that feeling when all you want is a chunky sweater and a blanket and a deep couch and lit candles and a book and hot chocolate and and and… yes THAT feeling! I'm all in on the cozy fall feeling this weekend. We took a long walk in the park, surprisingly warm to be honest but it still had that crispy fall feeling to it, and ended up back home with hot chocolate. I got a little carried away with the urge to do some nice dark styled shots (I hope it's not just me, it's the creative gene, I can't help it) and ended up with something pretty decent. I'm normally shooting completely different things and this change of "scenery" was a challenge my creative side welcomed with open arms. Because I don't just get that cozy feeling when fall comes along, I also get a crazy need to be creative, productive and to learn new things. I think it has something to do with all the years spent in school where fall always means new books, new clothes, new planner, new start. I like it!
Ni vet den där känslan när allt man vill ha är en varm stickad tröja och en filt och en mysig soffa och tända ljus och en bok och varm choklad och och och.. ja DEN känslan! Jag är all in på den mysiga höst känslan denna helgen. Jag fick lite feeling och byggde en mini studo och stylade med kastanjer och grejer. Jag fotar ju normal helt andra saker och det här va ett riktigt kul sätt att utmana min kreativa sida. För jag får inte bara mys-feeling när hösten kommer. Jag får också ett enormt behov av kreativa utmaningar och av att lära mig nya saker. Jag sätter helt enkelt i sjätte växeln och blir super produktiv. Jag tror det har att göra med alla skolåren då hösten alltid innebar nya böcker, nya kläder, ny kalender och ny start i almänhet. Jag älskar det!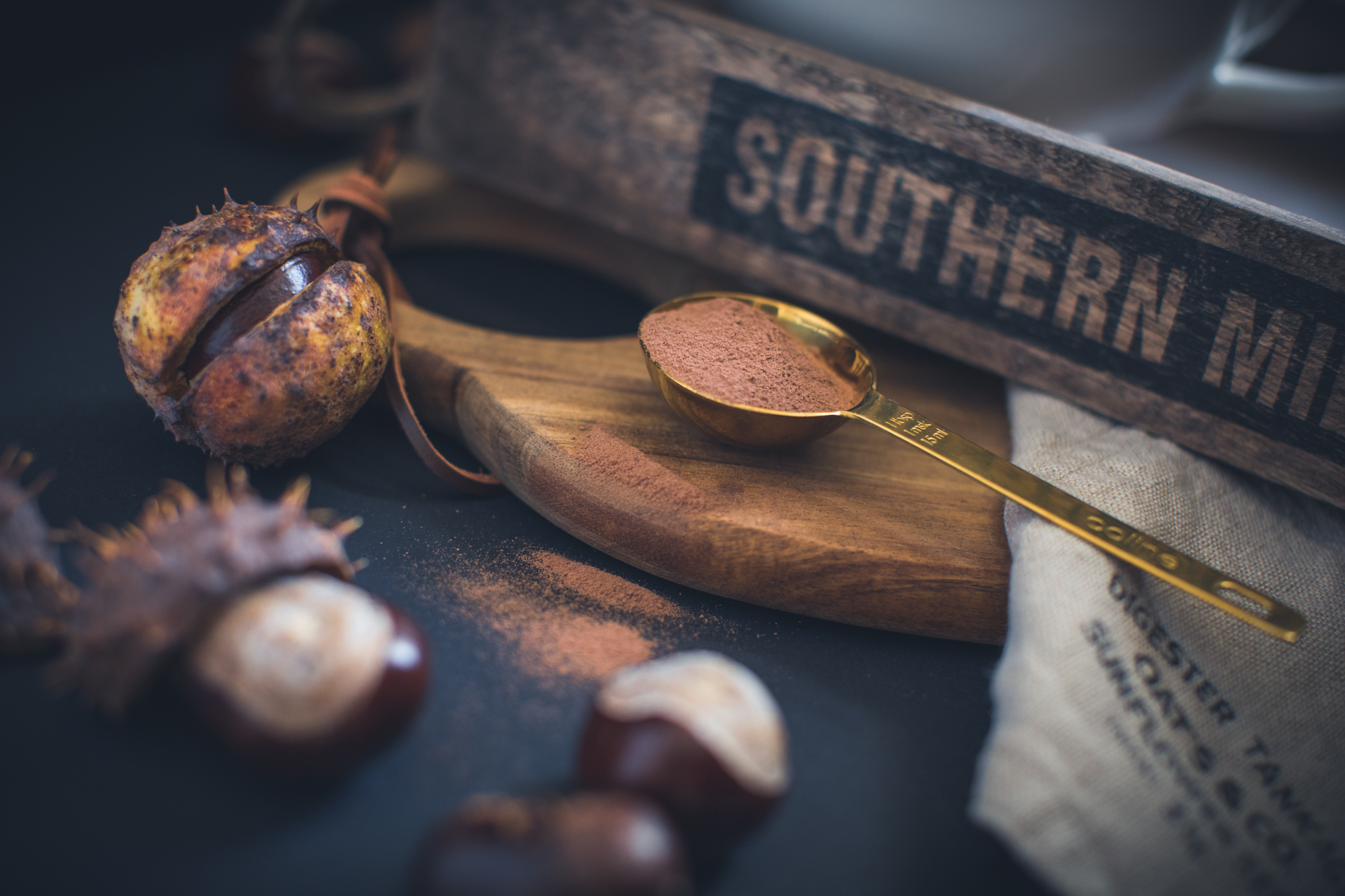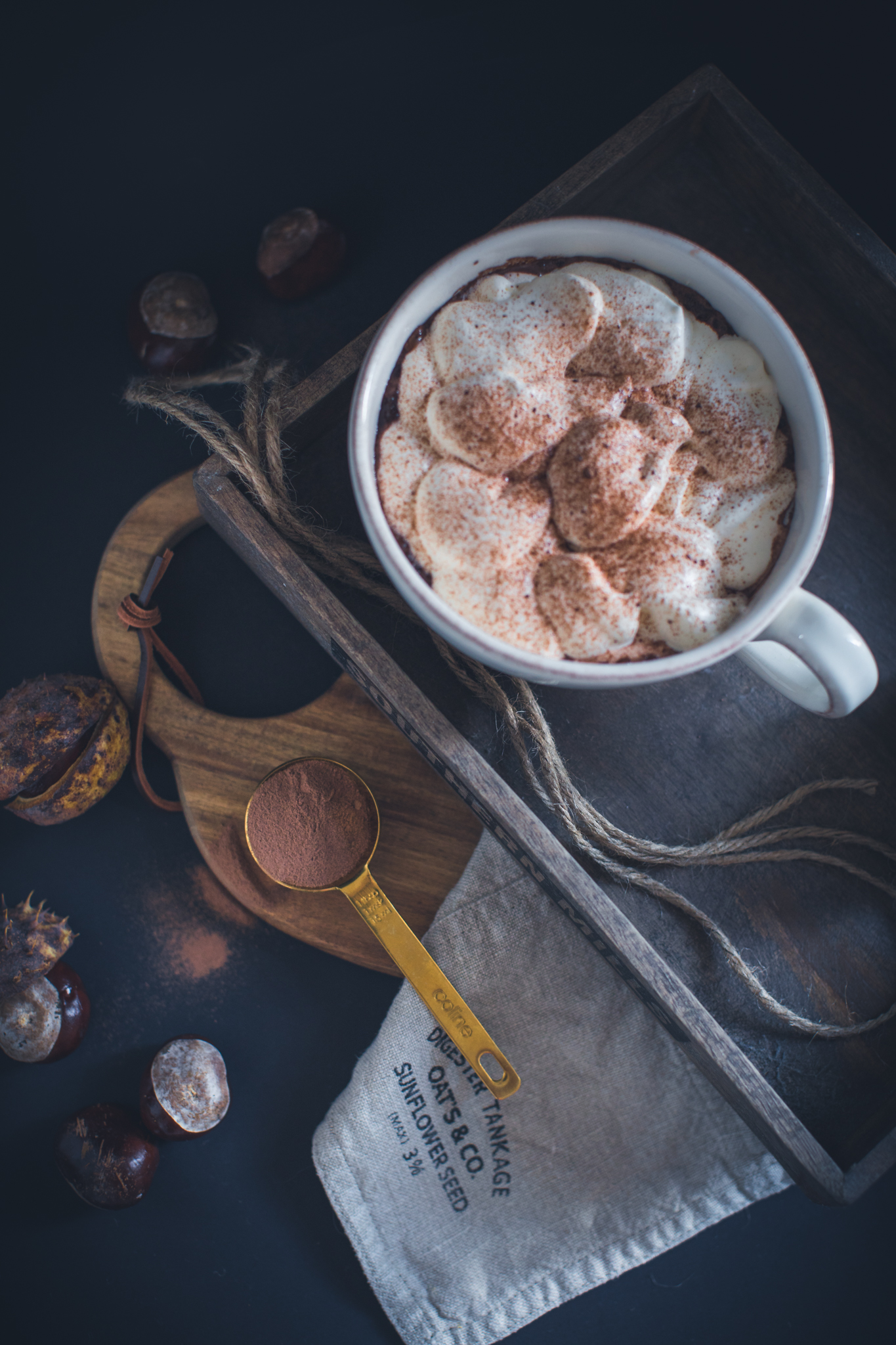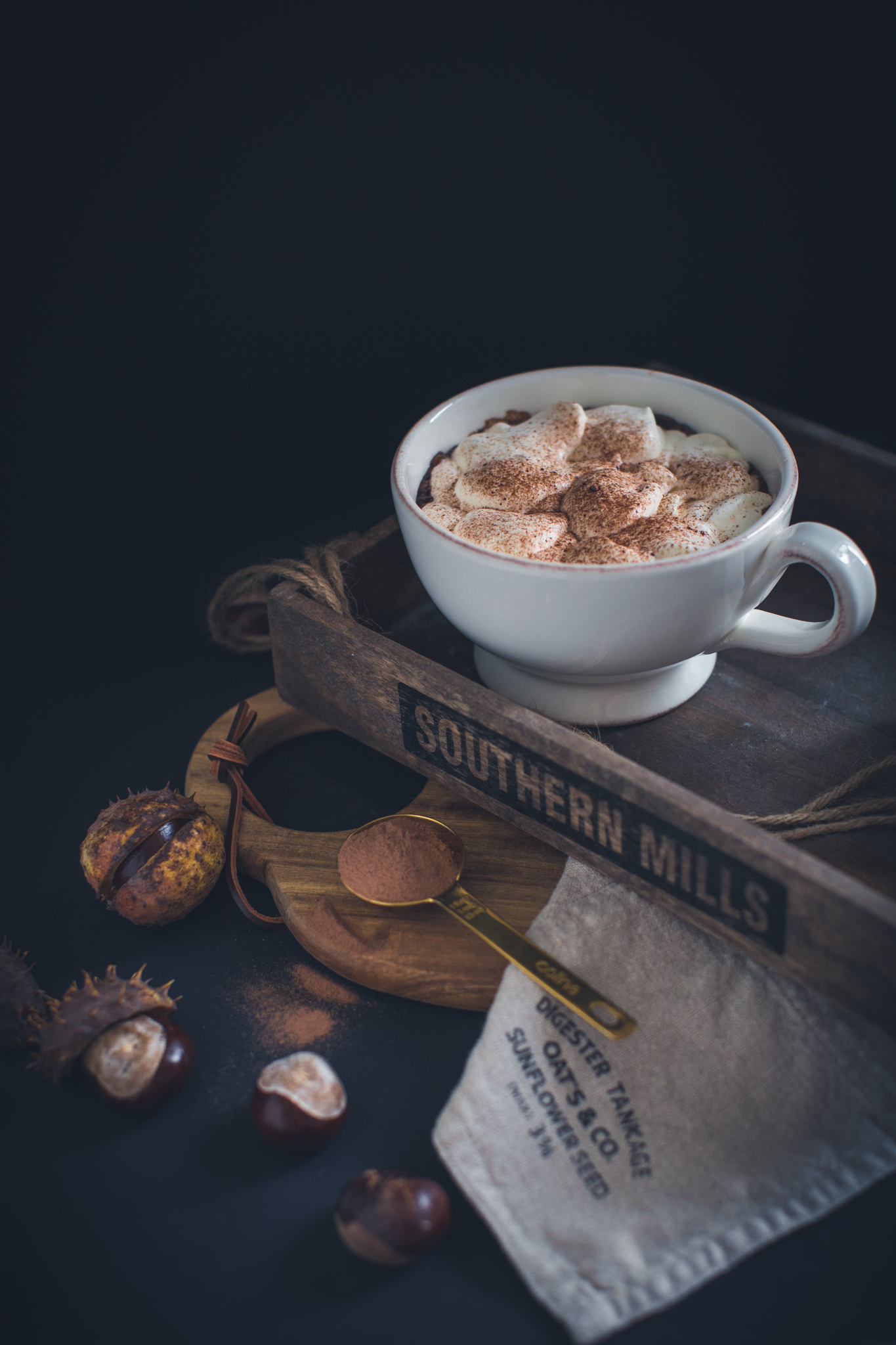 So in other words, this is how it (never) looks when we drink hot chocolate. I mean by the time I was finished with this the drink was of course ice cold. But we all live in a world of 'fake it till you make it', right? Smile and carry on!
Så här ser det alltså (aldrig) ut när vi dricker varm chocklad. Jag menar när jag äntligen stylat och fotat färdigt var ju den 'varma' chockladen iskall. Men vi lever ju i en värld av 'fake it till you make it', så det är bara att slå på bästa leendet och köra på. Ha en fin kväll!